ESG
Investing in a Better Future for Everyone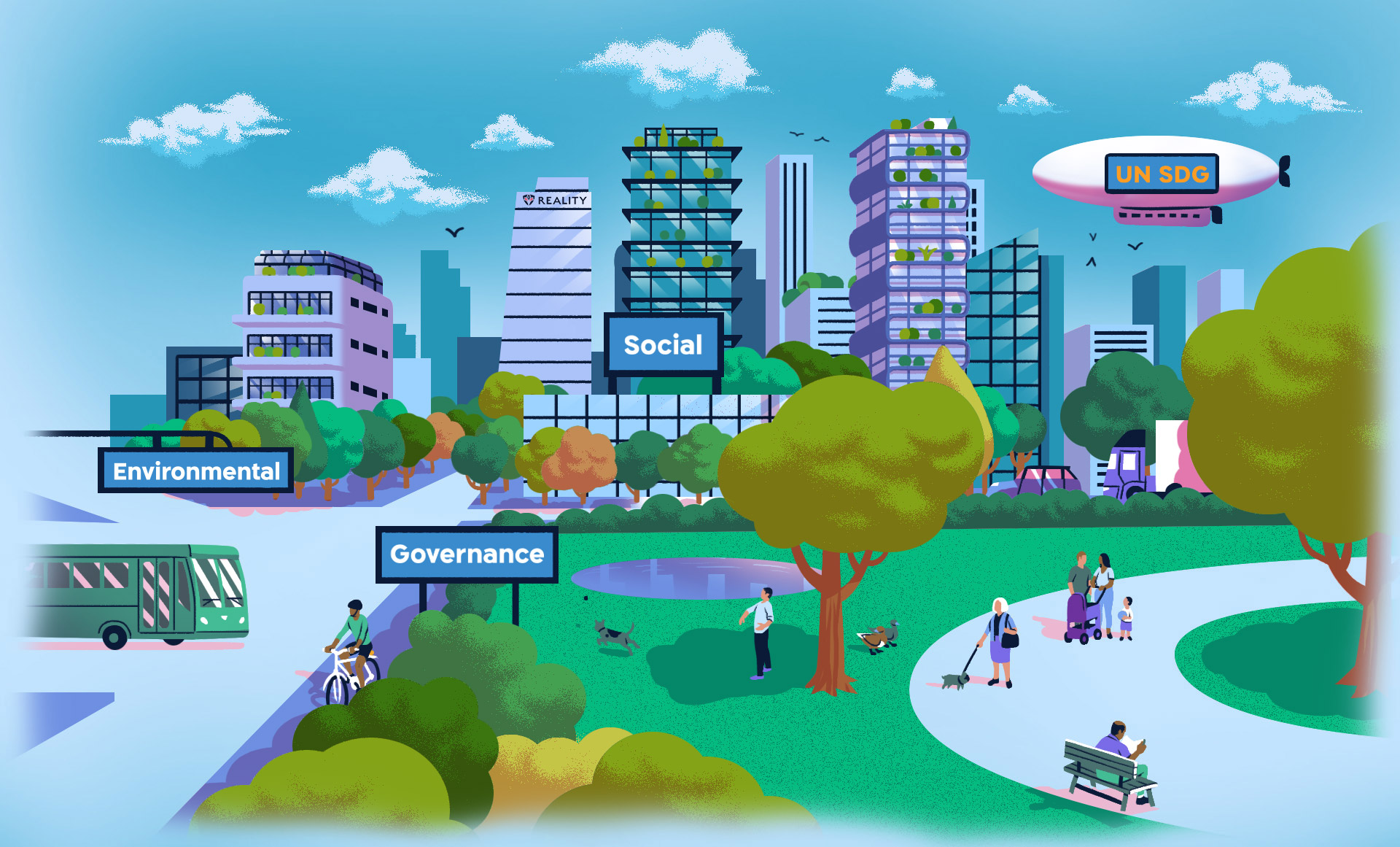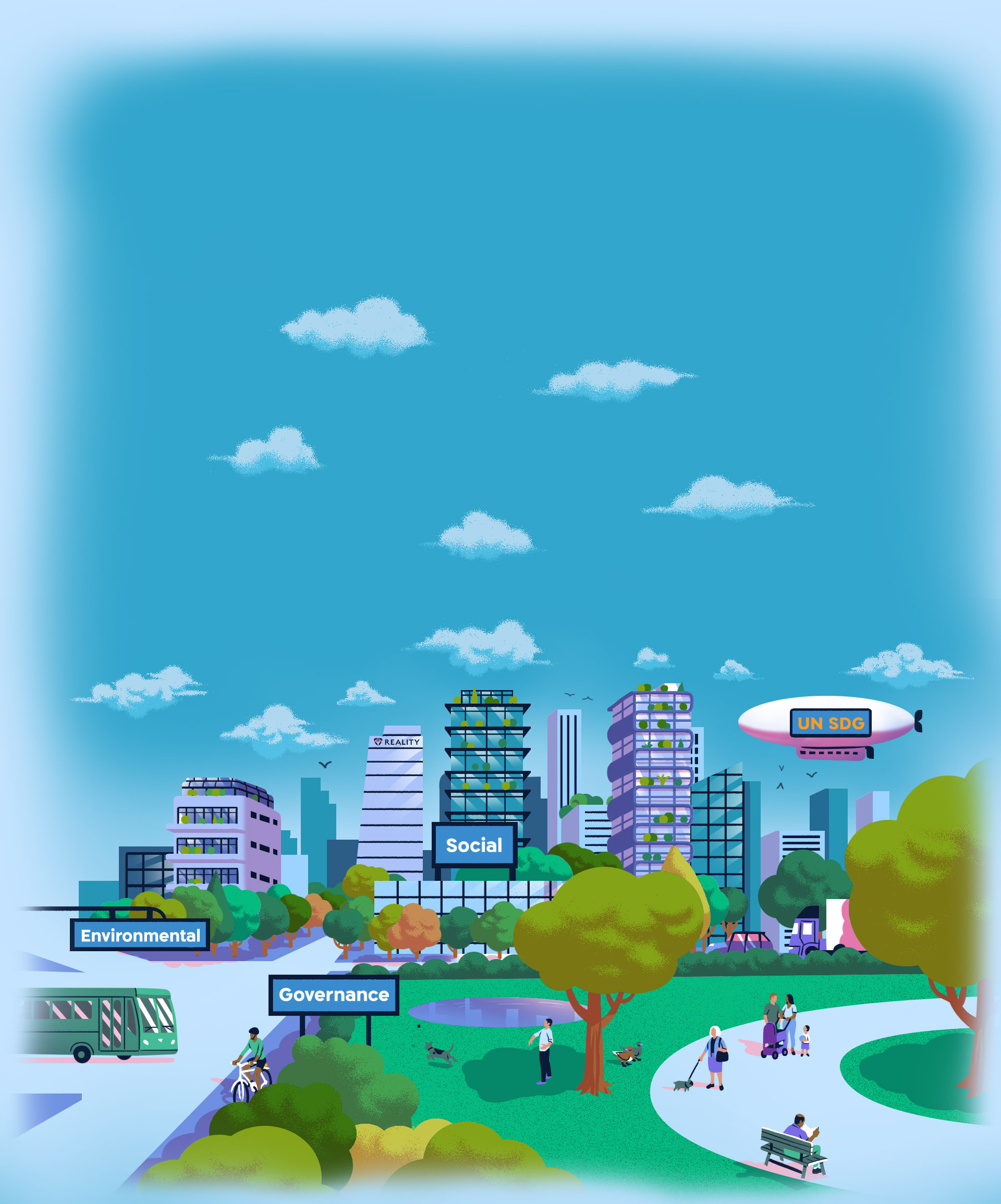 ESG
Investing in a Better Future for Everyone
At REALITY, we're taking action today while preparing for tomorrow
Committed to safeguarding our planet, society and stakeholders, we integrate our ESG approach at both the firm and investment levels of the organization.
ESG

REPORTING

We believe an ESG-integrated strategy is essential to secure resilience and sustainable growth.

While sustainability has always been a part of our culture, 2020 was a landmark year when we first published our ESG approach and progress to investors. Since then, we've been accelerating the implementation of ESG principles and refining our annual reporting to meet industry standards and investors' expectations.

We mark 2023 as a milestone year, positioning ESG as a core strategic pillar of our investment considerations and long-term goals.
Our ESG

Policy

Key principles of REALITY's management policy on Environmental, Social and Governance are available in our Policy Statement.
The Policy is the outcome of intra-organizational thinking, which involved the Group's employees and partners in defining principles and processes
in our day-to-day operations and throughout the investment process.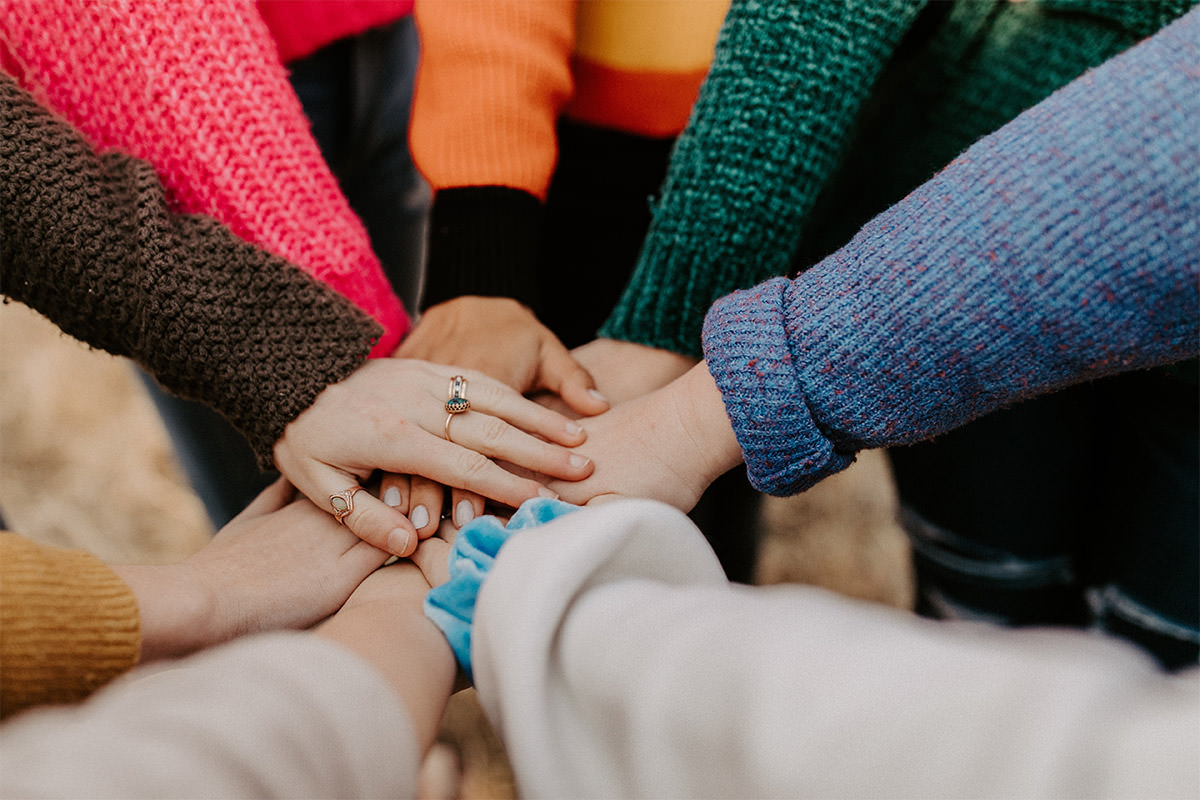 "ADVOT" PHILANTHROPIC FUND
Giving Back
to the

Community

Contributing to society is more than corporate responsibility for us.
It's an honor and a privilege. In 2022, we established the "Advot" Fund to use REALITY's scale, resources, and network as a force for good in the world.

"Advot" aims to improve patients' quality of life by providing access to integrative medicine across the public health system in Israel. Working alongside hospital professionals and caregivers, we provide each health center with the support needed to facilitate integrative care on-site. By raising awareness, equipping departments with therapies and services, supporting medical research, and training medical staff, we contribute to better care that meets patients' needs.

Following our Philanthropic Policy, we make an additional donation with every asset we acquire or sell and invite the party to the transaction to cross-donate with us.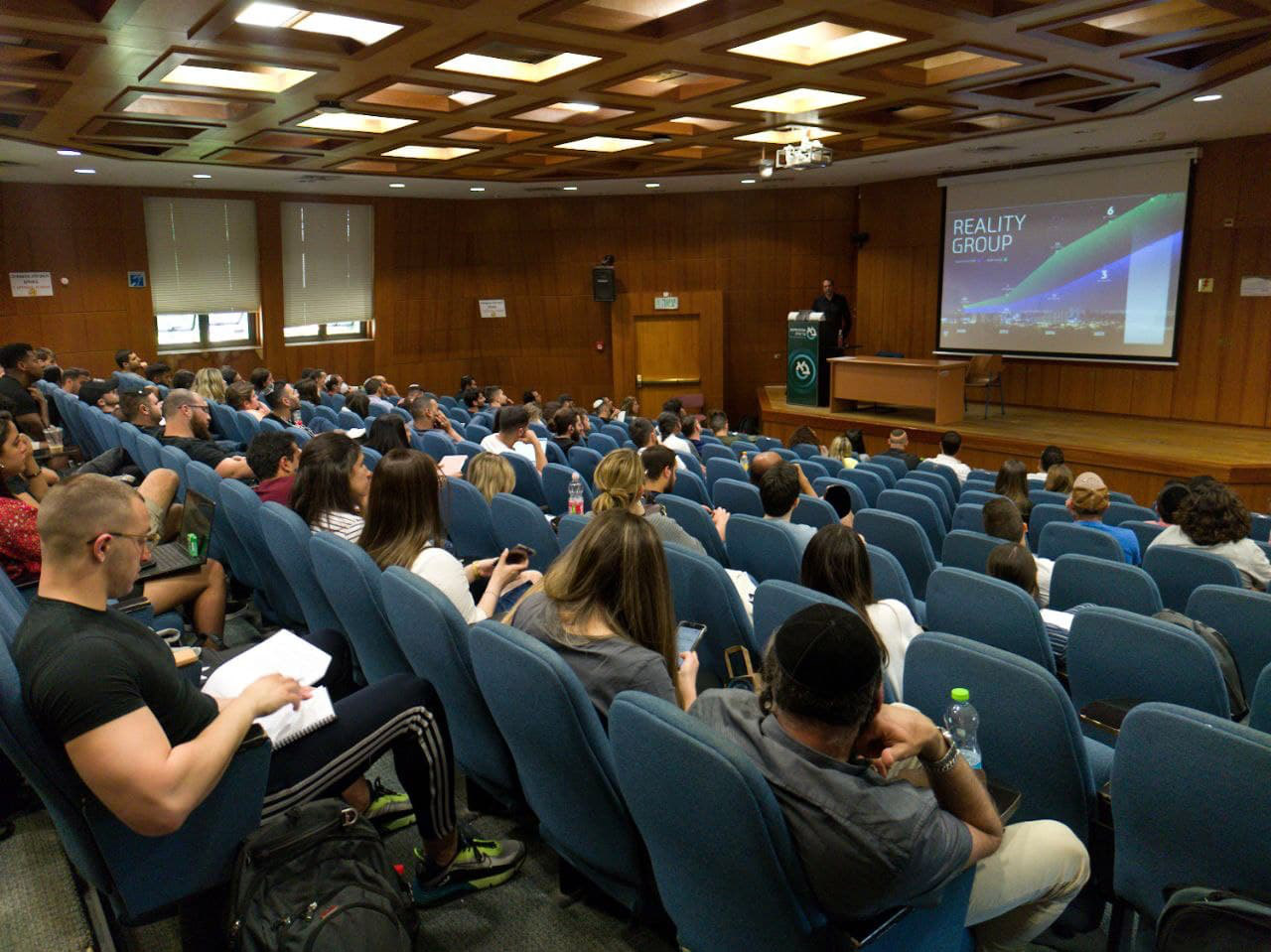 REALITY & ACADEMIA
Investing
in

Future Generations

Supporting education and workforce development are crucial to our industry's future. The "Rom Program" in collaboration with Bar-Ilan University, offers students a unique BA track in real estate studies that connects academia with real-world experience. We make the job market more accessible with mentorship, tools, and skills that help young professionals succeed in their career's first steps.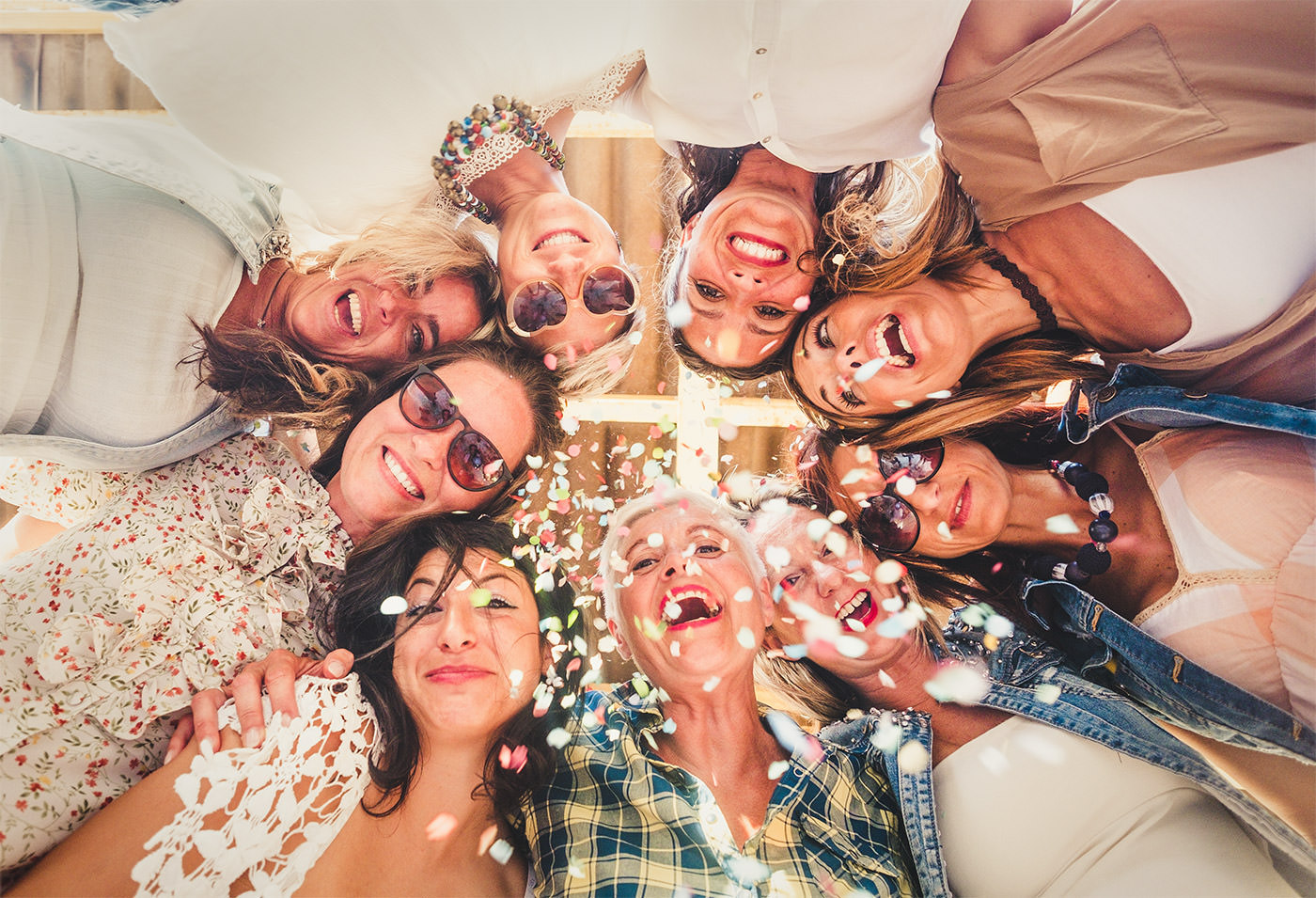 Intu
Welcoming Spaces
Creating healthy spaces and fostering community engagements that promote culture, local arts, and well-being. By transforming unused spaces into vibrant venues for lectures, exhibitions, workshops, and community events, we shape a new reality in our properties and their surroundings.